I had arrived in Santiago de Compostela, the traditional final stop of the Way of St James pilgrimage. I knew I wanted to take some time off over Christmas and new years so I had booked an apartment further south in Portugal. Since I had some time up my sleeve I decided to first head to the coast to Finisterre, ride north to Muxia and then cruise down south to Portugal.
The round trip of Santiago, Finisterre, Muxia and back to Santiago is still classified as part of the Camino Santiago but few people seem to walk this route. It still had the advantage of cheap accommodation and food but without the hassle of large groups of people. On the downside the paths aren't as well marked so it can be a bit trickier to navigate at times.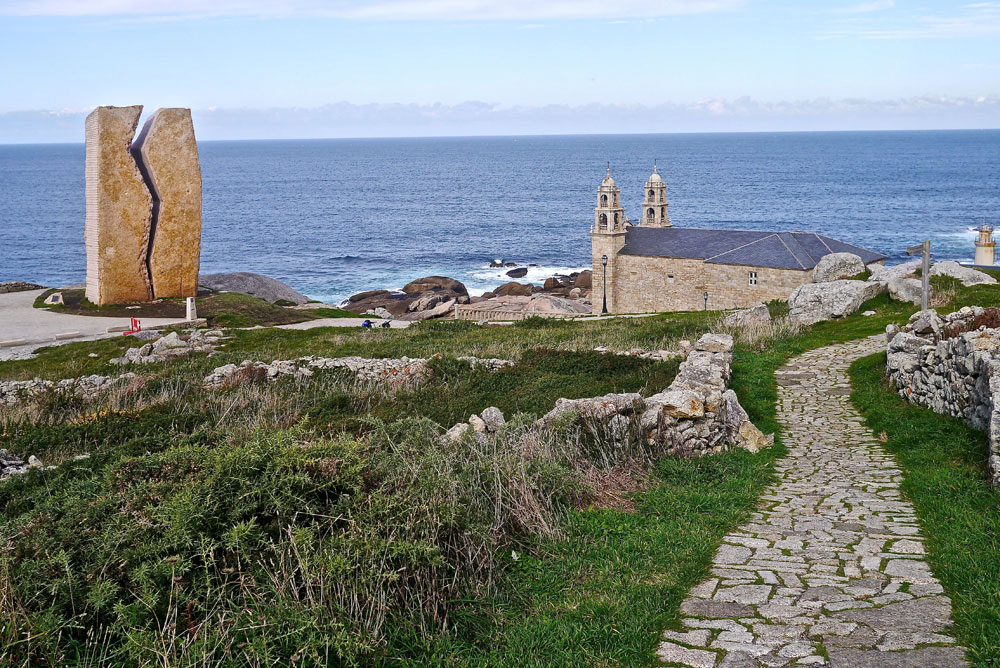 After the previous couple of weeks riding the much busier Camino Francés it was a nice change to have some peaceful riding through winding country roads. It took two days to reach Cape Finisterre and as is tradition I went up to the lighthouse and enjoyed the view of the Atlantic Ocean while sitting on the edge of the world.
Over the next several days I took my time and slowly road up the coast to the town of Muxia and then headed back inland towards Santiago. Before reaching the city I turned south to start my trip to Portugal. I stayed in the town of Tui for a couple of days to avoid some bad weather and then after crossing the bridge I was officially in Portugal.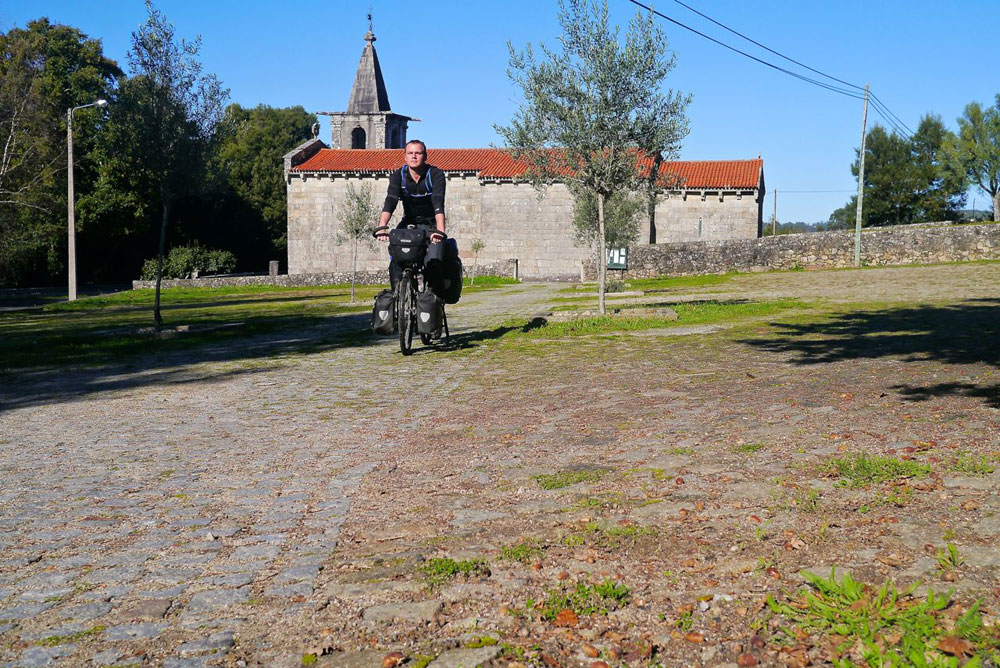 There was a definite change in the feeling of the trip once I arrived in Portugal. I think it was because I knew I would be stopping here for a while and didn't have many more days left on the bike. I also had plenty of time to get to Coimbra so I was in no hurry and could just take my time and stop when it suited me. Despite there was a bit of rain here and there it didn't bother me at all, I just kept riding south through the countryside.
I stopped in Porto for two days which gave me a good chance to explore the city and try the food. The great thing about wandering aimlessly through Porto is that when you round a corner or go over a hill (there are many hills) the scenery is constantly changing. Between the inner city laneways, river side houses, markets, squares, and businesses it is hard to find two areas that are the same.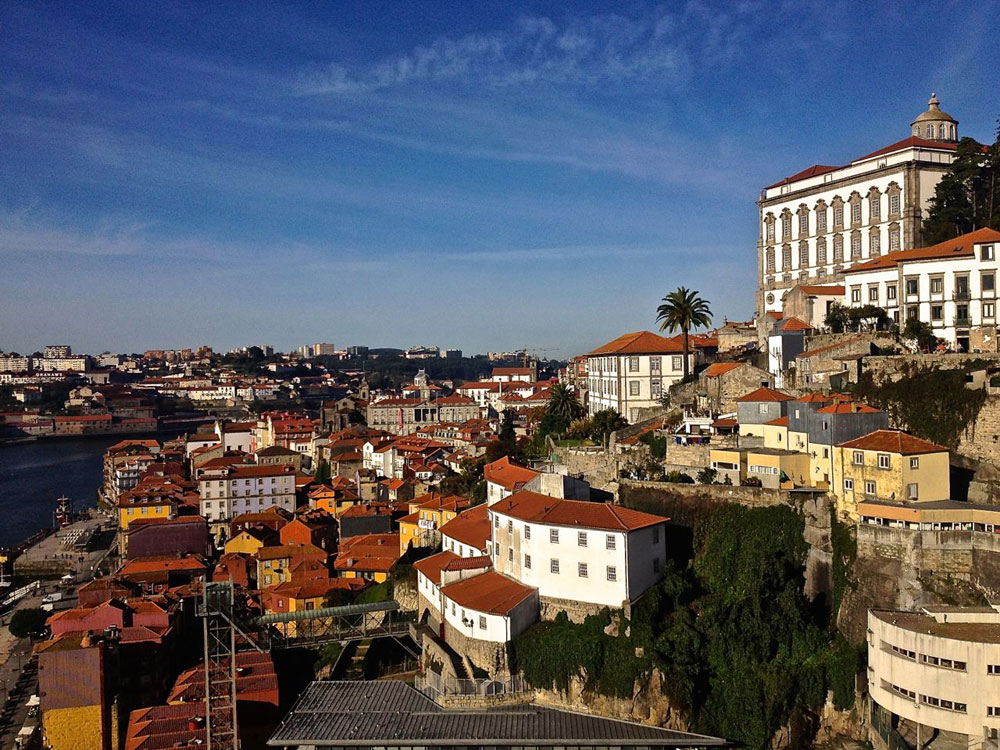 After a few more days of riding I eventually arrived in Coimbra, where I would be staying for the next 6 weeks. As I had arrived a day before my accommodation booking I checked into a hotel and explored the city for a while. Coimbra is a city mostly known for it's university with a lot of the population being made up of students. The Mondego River runs through the town and alongside it there are parks and walkways which make for a great location for an afternoon stroll. I was also lucky to have some decent weather to greet me which made getting around town easier.
As I'm writing this I've already left Coimbra after my month and a half visit. Overall it was a great experience and I'm happy with the choice of city I made to enjoy some time off the bike for a while. The people were friendly and in high spirits over the festive season. The university students were mostly on holidays (and out of town) which left the city fairly peaceful and quiet.
Gallery