It always helps to be a little unprepared while on a tour, that way you can roll with the punches and take advantage of situations when they arise. Tim and I had planned a pretty uneventful beginning to our trip. We would fly to Geneva, unpack our bikes, ride to the campsite, and then leave the next day for Annecy. Well, we never made it to Annecy, even though people keep telling me how great it is.
We landed in Geneva around 2pm with our bikes and luggage. Our first step was to get the bikes out of their boxes and get everything ready to go. We found a quiet corner near the airport car park and built our bikes without any trouble at all. After throwing out our rubbish and neatly folding our boxes next to the bin, we quietly rolled away.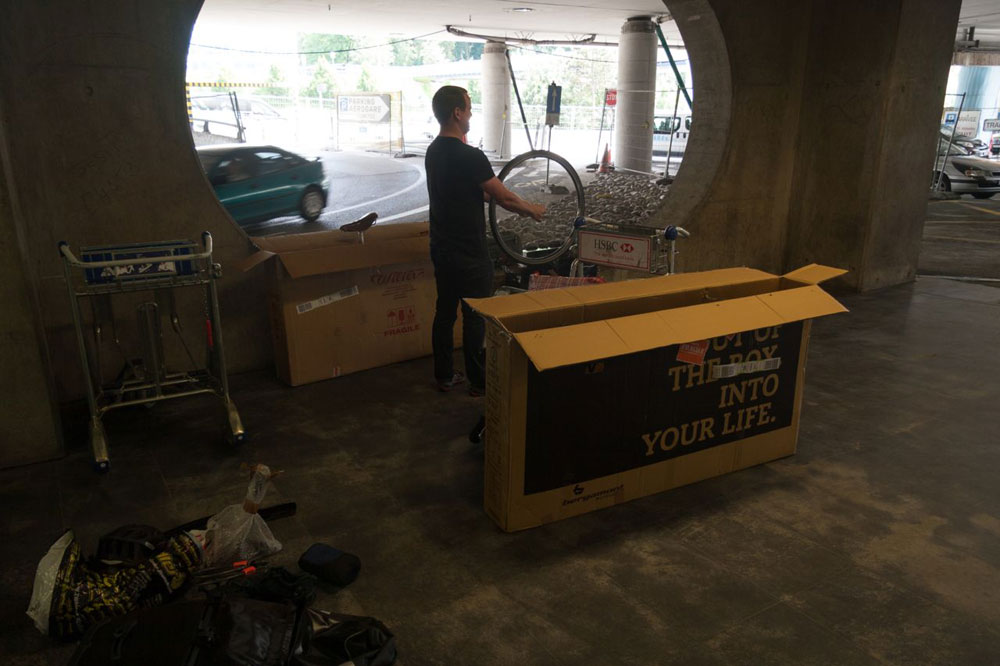 Not long after, we arrived at our lakeside campsite, pitched our tents, and had dinner with another tourer that we had meet at the airport. So far, everything was going just as planned.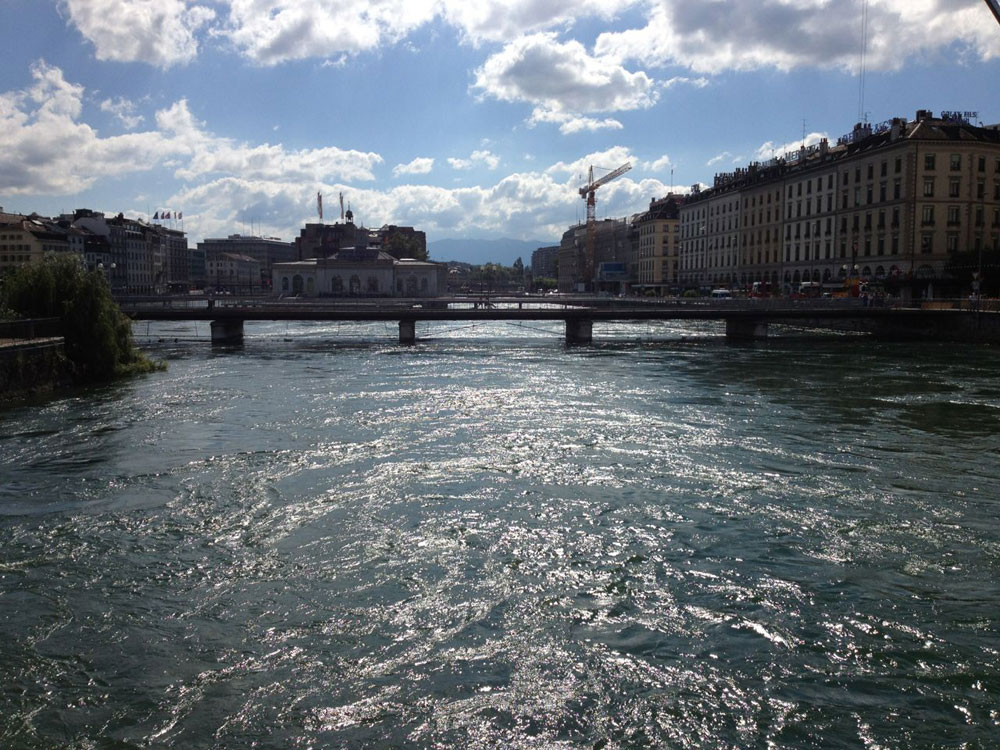 As we walked into the TV room that night, I happened to glance around and catch sight of someone familiar, but I was a bit unsure if it was who I thought it was. Being the high tech type of guy I am, I checked Facebook and indeed it showed his status as being in Geneva. I got up, walked over and introduced myself and Tim to Darren Alff.
Of all the people to randomly run into on day 1 of my first big bicycle tour, Darren Alff may well be the perfect person.
Darren has been running bicycletouringpro.com for years and I've spent a lot of time on his site picking up touring tips, reading his books and getting inspiration for places to travel. We all had a bit of a chat that night about our upcoming travel and agreed to catch up again in the morning over breakfast and coffee.
In the morning while I was packing up, Darren came over and took pictures of our gear and we started chatting about travel, business, touring gear, and other such topics. After breakfast we took the opportunity for a couple of photos by the lake, before saying our goodbyes, as Tim and I hit the road.
It still blows my mind that I just happened to run into Darren on day number 1 the tour.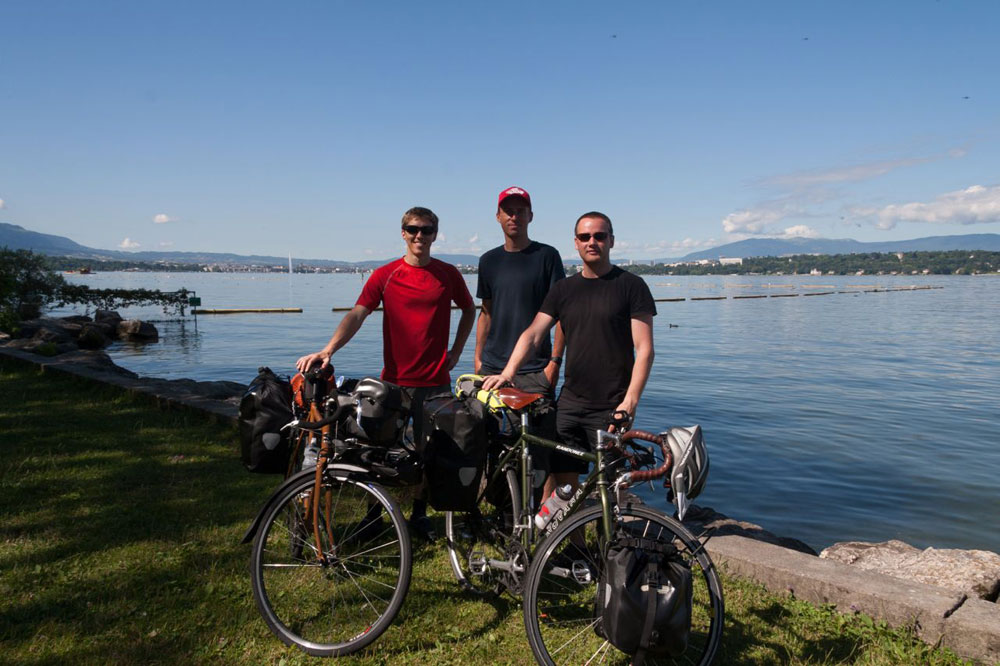 We had planned to leave Geneva at about 9 that morning to give us plenty of time to get to Annecy. Our conversations with Darren ended up pushing our start time closer to 12:30, but we figured we should be able to make it anyway.
After the late start, we were full of energy as we rolled through with Swiss country side and into France. The problem was that because it was Monday, almost everywhere in France was closed and we had run out of time to pick up all our food supplies in Geneva earlier that day. On top of that, it was a hot day so we were going through our water pretty fast.
Rather than risk an uncomfortable 60 km ride to Annecy, we opted for the easier ride to Seyssel which was only 15 km away. It turned out to be a great decision, as it wasn't long before we were at our campsite sipping wine and eating fresh food by the river.
Even though we missed out on seeing Annecy this time around, our decision to play it safe on our first day of riding, plus spending a bit more time with Darren, turned out to be the perfect way to kick off our tour.