Early into the tour and our plans were already off track, but it turned out we were on a pretty well worn bicycle route that would take us to Chambery. And as an added bonus we would be getting a day off in Chambery because our new route was a bit shorter. Well that's what we thought at the time anyway.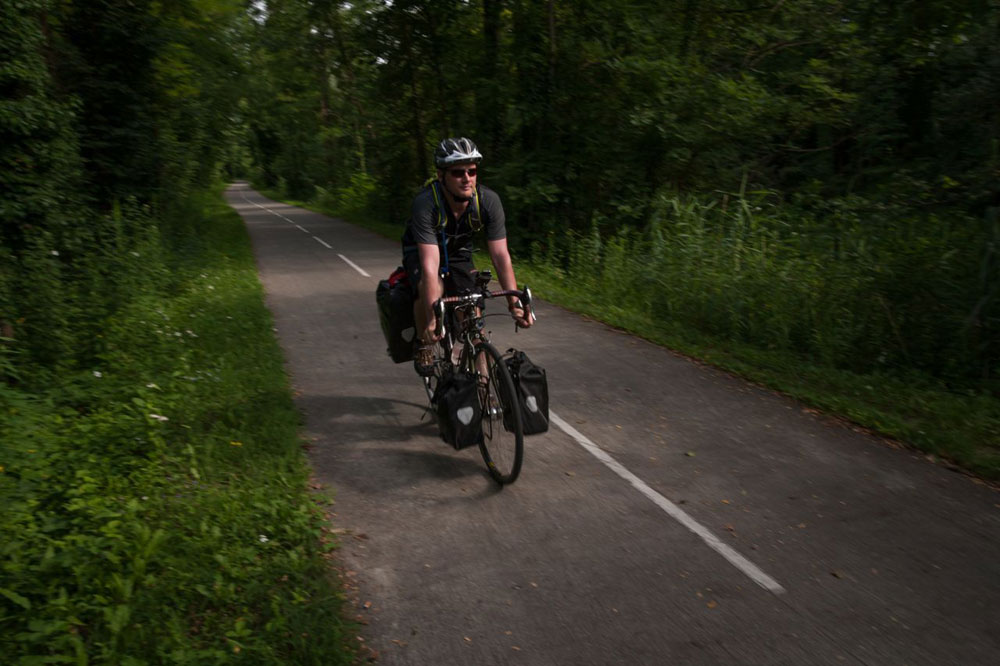 We arrived in Chambery, found a campsite, went for a swim in the lake and had a great dinner at a local restaurant. Since we had the next day off, we indulged in a few extra drinks and even stopped by the open air cinema that was playing just down the road. A great day had by all.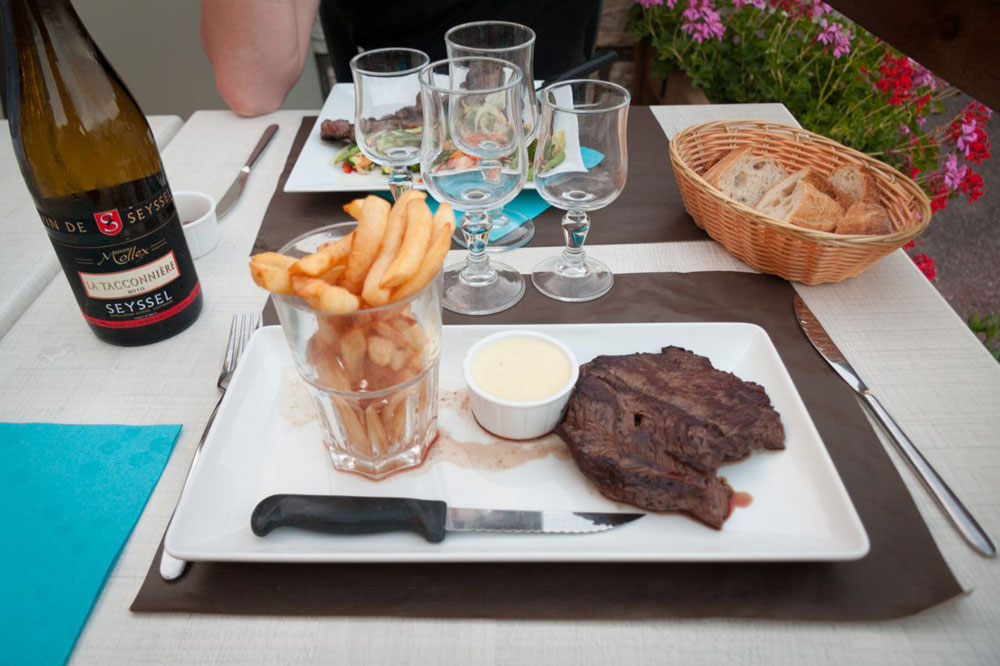 The next day we took a leisurely ride around the lake, had a long lunch and strolled back into camp sometime in the afternoon. Since we are obviously the over prepared types, we thought we would see what our ride was like the next day. We soon realised that we should have been riding that day instead of taking the day off. We're still unsure how we got it into our heads that we had a day up our sleeves, but all of a sudden it looked like we might miss out on seeing the Tour de France.
all of a sudden it looked like we might miss out on seeing the Tour de France.
We started discussing various options such as: riding during the night, getting up super early the next day, or missing the tour. With about 80 kilometres of riding to get us where we needed to be we were running out of sensible ideas. Then we remembered that good old fashioned transport option, the train.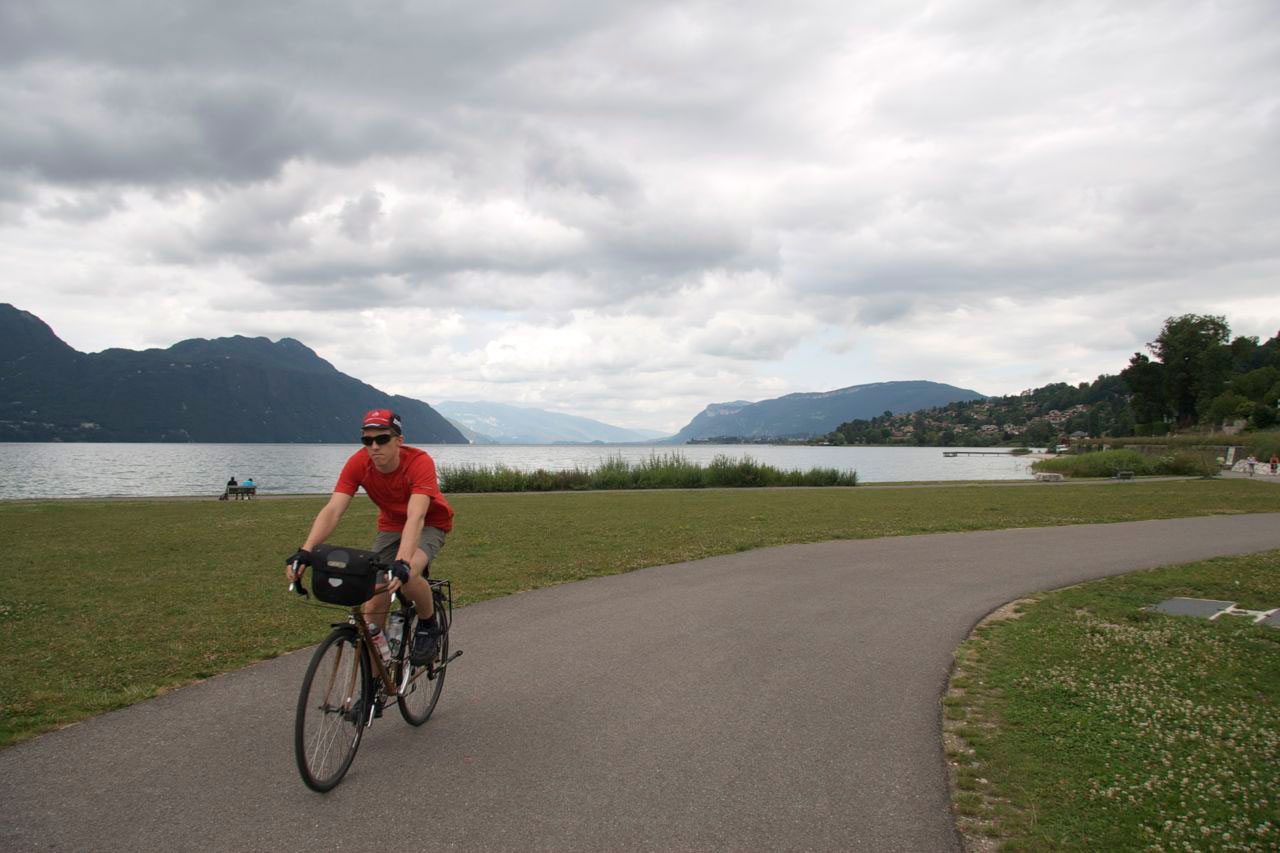 Luckily for us there is a train every few hours that goes from Chambery to Saint Avre - where our booked campsite was located. So after quickly packing up and getting to the train, we arrived in Saint Avre and found the campsite without trouble.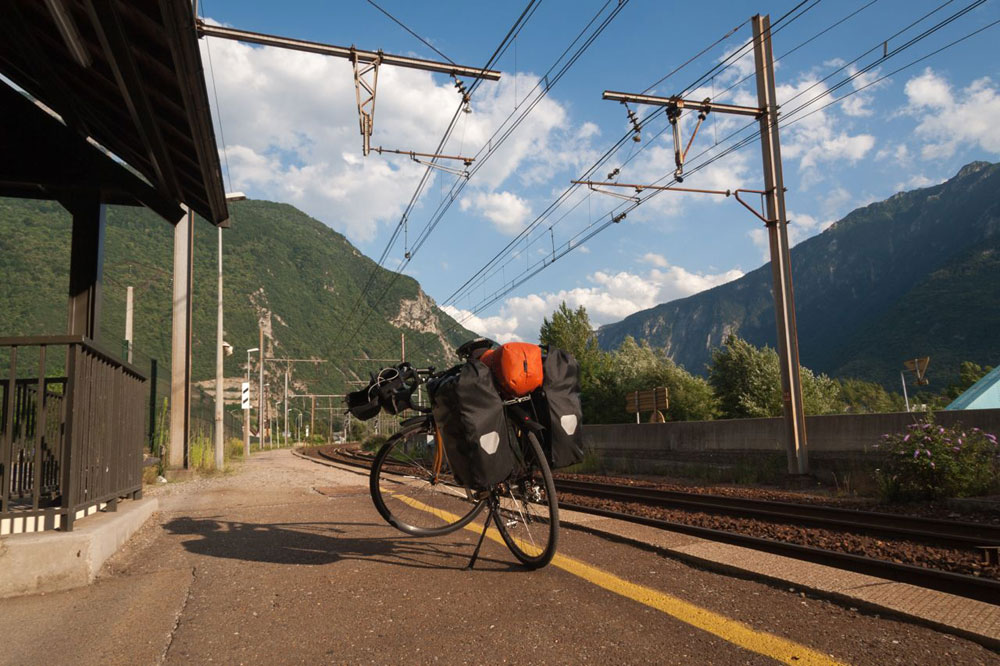 So all's well that ends well. It does mean we missed out on the ride from Chambery to Saint Avre, but the day's rest probably came in handy because we had a big climb ahead of us the next day to get to the finish line of the Tour de France.