It was early October and I was in Amsterdam spending time exploring the city by myself and with friends. My original plan was to arrive here much earlier and then get the ferry across to the UK. I would then spend a month riding from Scotland to London. This late in the year most campsites in the UK seemed to be closed and the prospect of riding through the cold and wet went against my sun loving Australian nature. So instead I decided to head to Spain!
I looked at a map and for no particular reason I chose to start my next ride in Bordeaux. It seemed like following the coast into Spain would be a nice way to travel. I could have flown to Bordeaux but packing up the bike and all my gear would have been a bit of a hassle so I decided to get the train instead. Unfortunately to get a bike on the high speed trains you also need to pack them up plus they have luggage limits. So I mapped out a way to get from Amsterdam to Bordeaux only using smaller regional trains that would take me through Stuttgart and Paris.
It took approximately ten trains over three days but I eventually arrived in Bordeaux.
Bordeaux to Spain
I spent a couple of days in Bordeaux and then, on the 10th of October, I set off west to the Atlantic ocean. The bike paths out of Bordeaux and along the coast were fantastic. They seemed fairly new and away from the big roads and for the most part going flat through forests and small towns. At the time the routes were marked as minor bike paths so I wasn't expecting this at all. Looking at my cycling maps now I can see they have been changed to main bike paths which seems much more appropriate.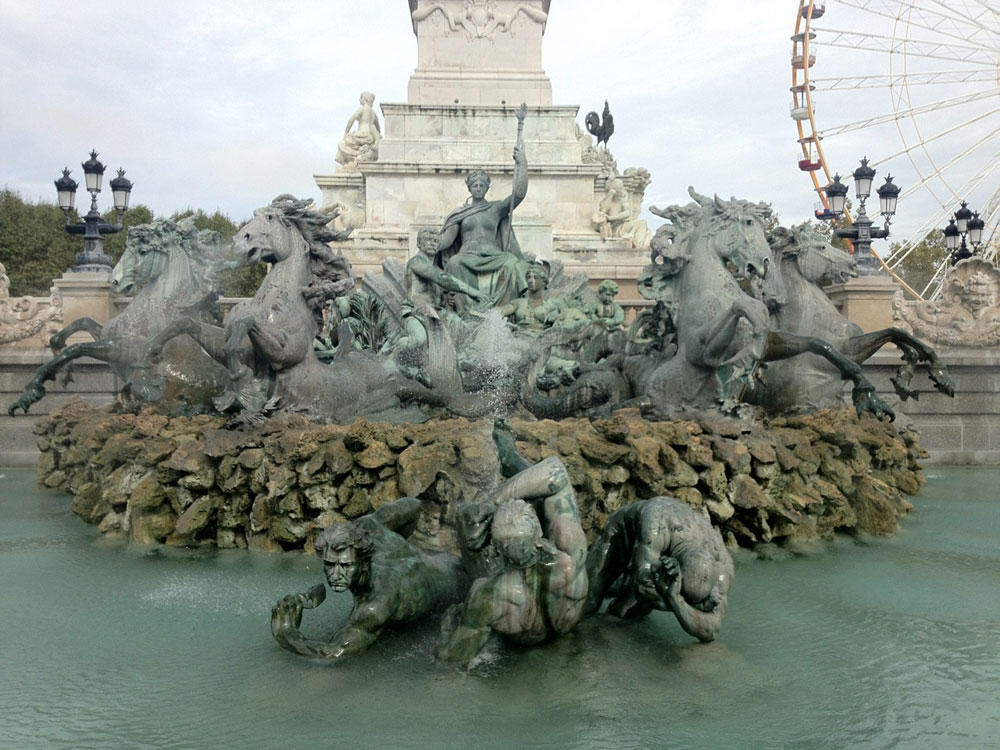 Many campsites close during this time of year so that meant a few nights camping in the wild. For my first night I found a great little spot next to a beautiful lake and cooked up some dinner. As the sun started to set I jumped inside my tent, ready to call it a night. Then I heard the first gunshot. Soon after that I heard someone wading through the water nearby. I had seen other hunters a couple of weeks previously so I knew they could be around. Unfortunately it seems I had pitched my tent right near a hunting area. There were a few more shots here and there but It wasn't long before the sun was down and the noises stopped. Ah, the great outdoors.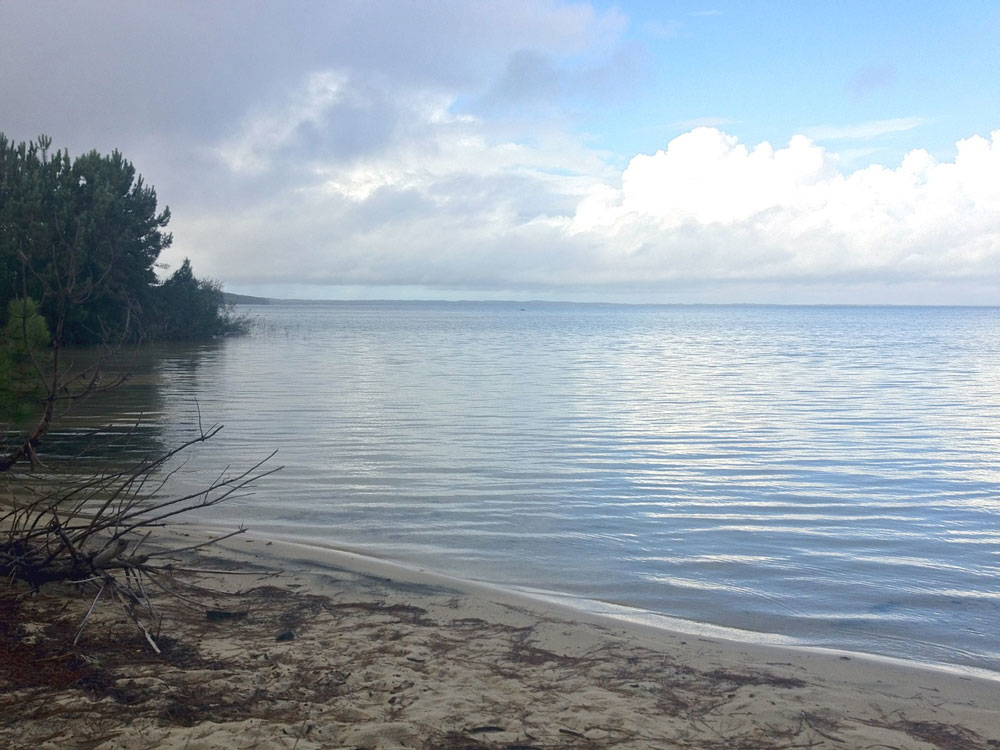 A couple more days riding and I was starting to get close to the Spanish border. The riding had been peaceful and I had a lot of time to myself as not many travellers were around this time of the year. Then the day before I reached the border I met another bicycle tourer, this was Bingen from Bilbao. Bingen was riding home from Nantes on his first big ride. We spent the day riding together and even stopped for lunch at an Australian café where he had his first burger with beetroot on it. A true Aussie experience.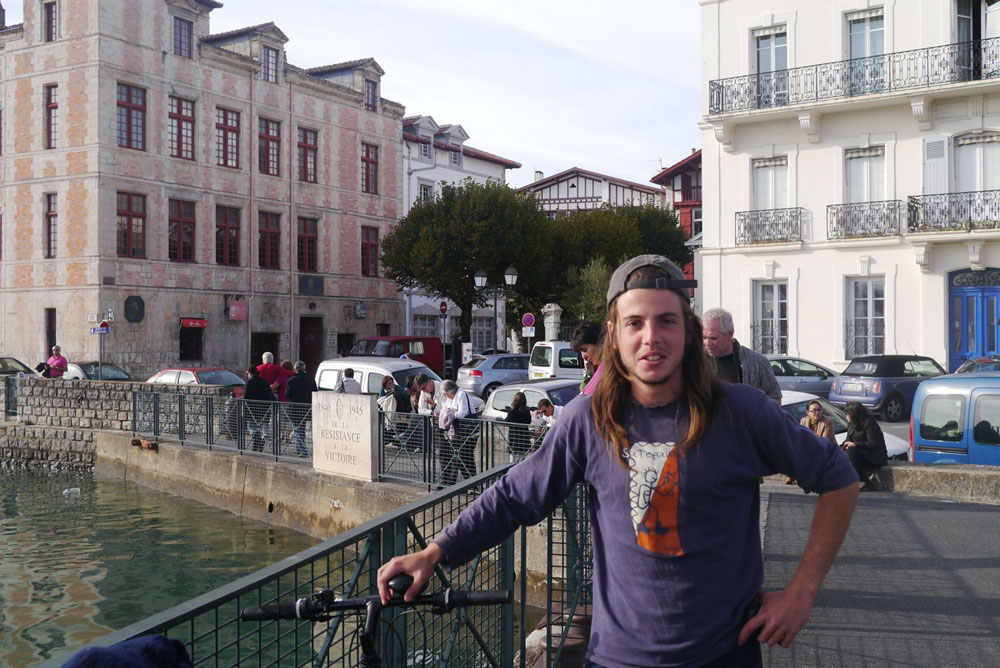 We went our separate ways after a quick stop in Saint Jean de Luz for a drink and made plans to meet up again when I arrived in Bilbao. The next day I had a short ride and I crossed the border into Spain then it promptly started to rain for the rest of the day. I was in the city of Irun so I booked a small room for a couple of nights so I could let the weather pass and plan my ride to Bilbao.
Irun to Burgos
It took four days of riding to get from Irun to Bilbao and the scenery was spectacular. The roads hugged the coast line and every now and then you would round a corner to see a secluded beach, small fishing town, coastal cliffs or green forest. There was definitely a fair share of hills along the way as well but after riding flat roads for so long I was enjoying the challenge.
Once I arrived in Bilbao I called up Bingen and he came down and met me by the river. We went back to his place where we had some food and I got cleaned up before we went out for a walk around the old part of the city. Bilbao was a cool city, the old part of the city is a maze of small lanes with the patrons of the bars spilling out into the streets. This is in contrast to other modern areas of the city, with the most notable modern building being the Guggenheim Museum.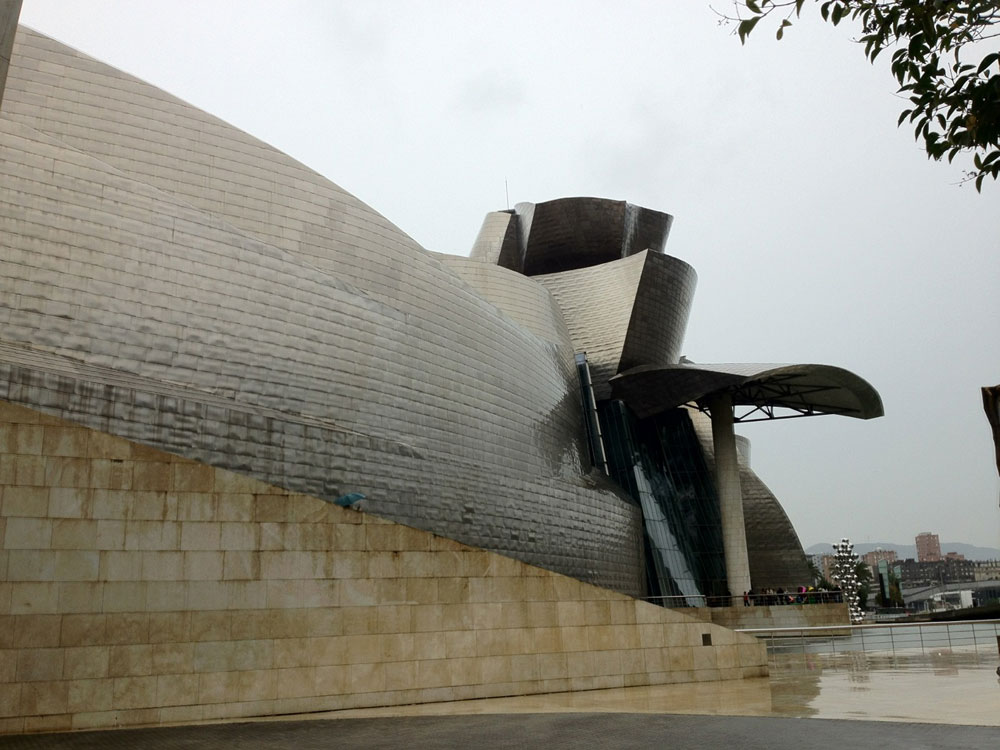 It turned out that one of Bingen's friends was leaving for a long holiday the following week and the night I was in town was his fair well party. We spent the evening going from one small bar to the next, trying all types of different food and generally just having a good time. It was early morning before we got back home so I decided to stay another day in Bilbao before heading off.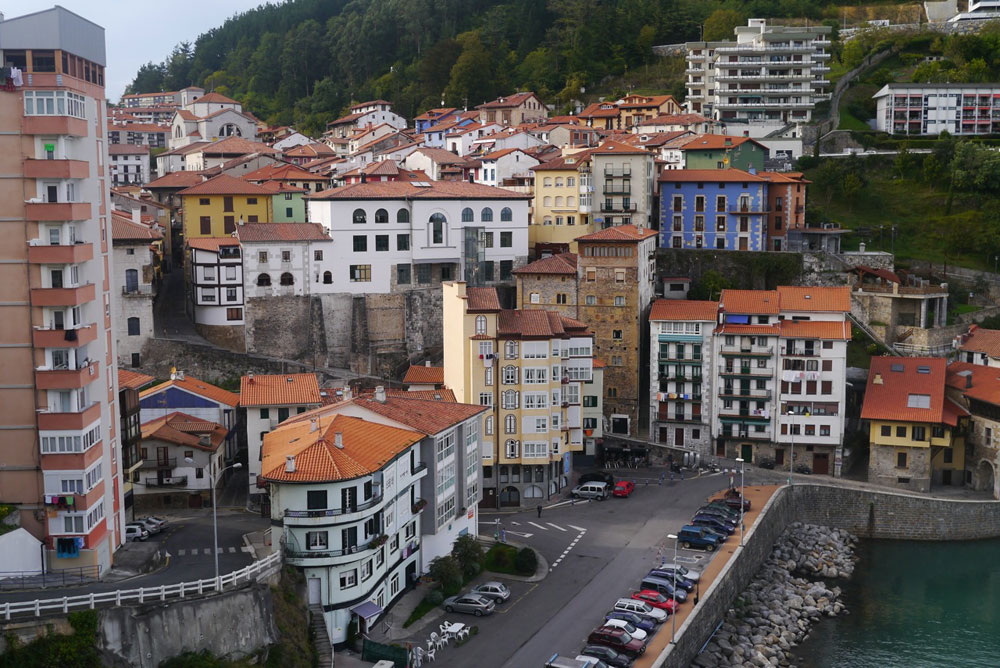 Originally I thought I would ride all the way along the north coast of Spain but looking at the road ahead in more detail I noticed a lack of small roads suitable for bikes. So I changed direction a bit and headed inland towards the town of Burgos. It took a few days to ride from Bilbao to Burgos which traversed one big mountain and many muddy paths. The plan from Burgos was to follow the Camino Frances all the way to Santiago de Compostela.