It was mid September in France and I was looking forward to making the most of the remaining warm weather. I spent much longer than expected in Paris due to having my bicycle stolen so I was very keen to hit the road. The plan was to take a couple of weeks and ride to Amsterdam where I would stay with a friend for a few days and take in the city.
Being back on the bike and leaving Paris behind was a fantastic feeling. The troubles of the last few weeks were behind me, the weather was perfect and I loved being on the road again. It wasn't long before the paved paths quickly gave way to dirt tracks that followed winding canals through the countryside. Once again I was back in the wide world with nothing to do but ride.
As chance would have it I was riding through wine country just as the vineyard harvest season was starting. Row after row of vines were bulging with grapes ready for the picking, nothing beats fresh food while on the move. There were people camping around the vineyards and a few of the towns had festivals in full swing. I spent a couple of afternoons wandering around different festivals, trying food and soaking in the atmosphere. Everyone seemed in high spirits and out to have a good time.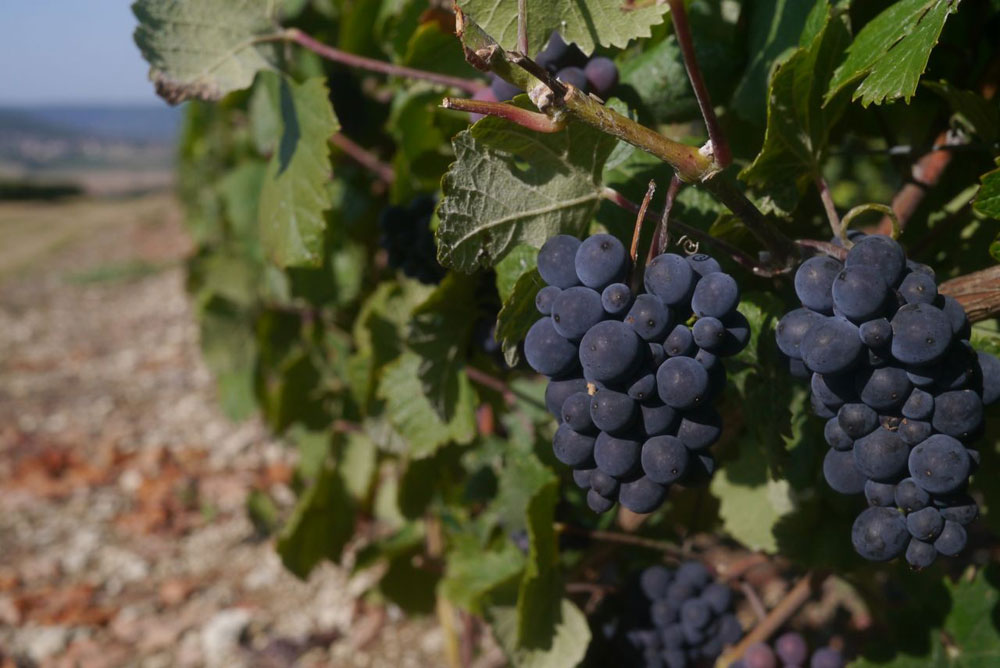 The riding was a real mixed bag for the first week, one moment I would be cruising along a beautiful path and then it would quickly become a mud bath through a forest. Some of the days were pretty difficult but I was always smiling at the end of the day. After the first week everything changed for the better, it was a perfect bike path following rivers that wound their way through the mountains towards Belgium. My last stop in France was near the town of Givet where I met Frank and David.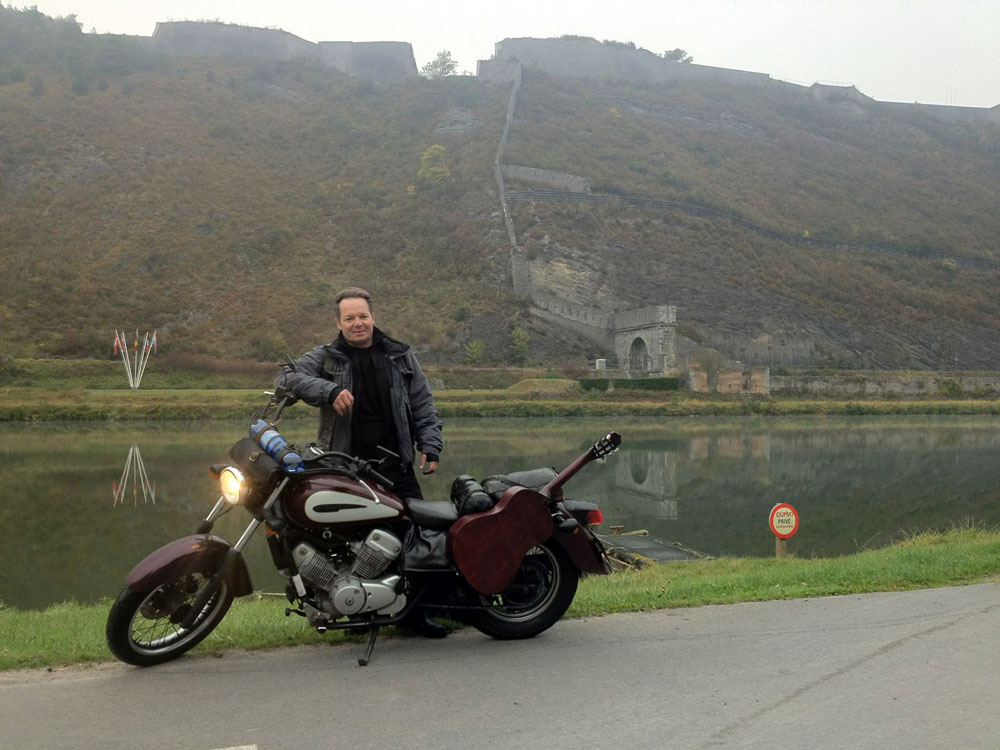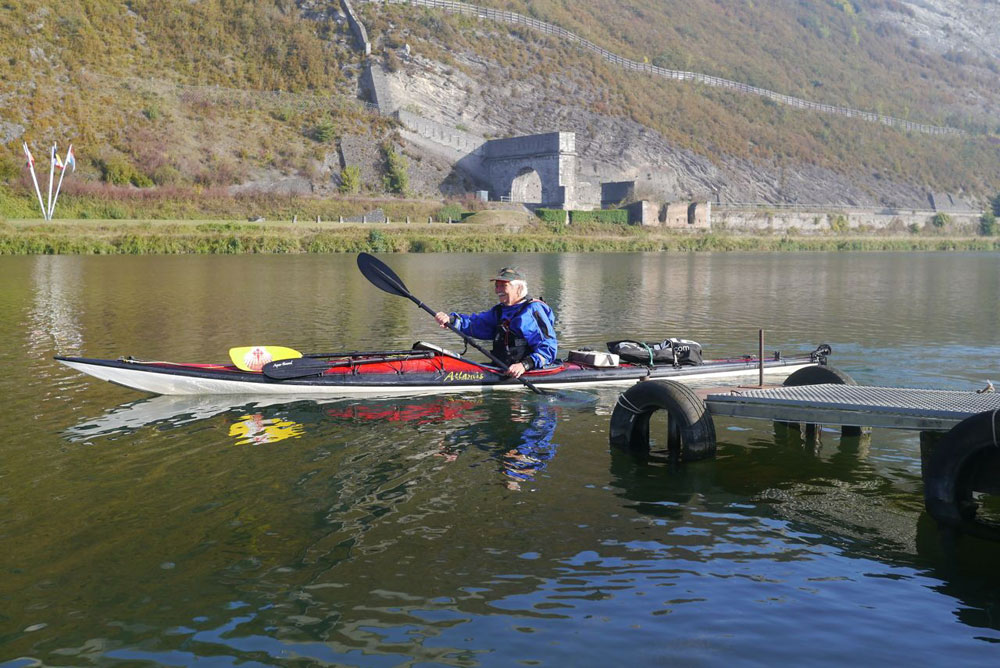 David was from France and travelling on his motorbike to Belgium for a bike festival. It sounded like it was going to be quite the party when he arrived. The campsite we were staying at was across the river from an old military training ground that was now closed. It turned out that David had trained there some 25 years ago. He told us a few stories of climbing nearby mountains with grappling hooks as part of the training, tough guy.
Frank, a Norwegian, was on an epic journey of his own. He was kayaking all the way from Norway to Spain and hoping to finish in Santiago de Compostela. Parts of the journey would be along the coast but a lot of it was following the canals. It sounded like a rough way to travel but he seemed to be enjoying himself. It was even more impressive seeing as he was retired and in his 60's.
The next day I left France and rode into Belgium. In the morning I saw a guy with his loaded bicycle having something to eat so I stopped to have a chat. It turns out he was on his last day of a 2 month ride from Holland to France and back. We spent the day chatting as we rode, his bike was very beat up so we walked in places where he couldn't ride. We said our goodbyes in Dinant not long after lunch.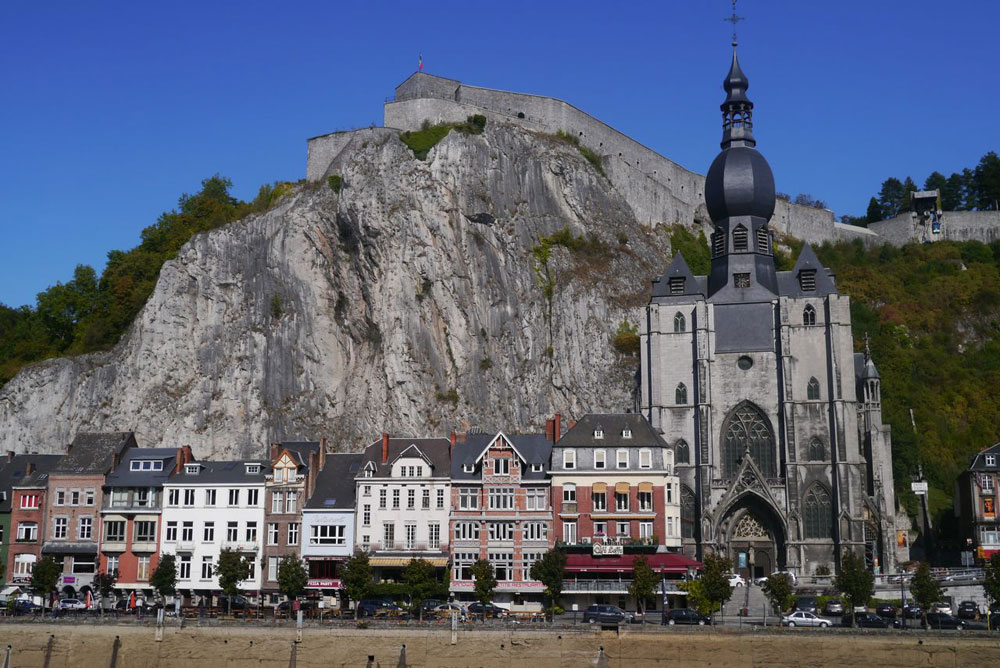 Riding through Belgium was wonderful, it was nice and flat, great bike paths and quiet countryside scenery. I stopping in Hoegaarden for a couple of nights and visited the brewery there and ate way too much good food. It only took a couple of days riding before I was through Belgium and into The Netherlands.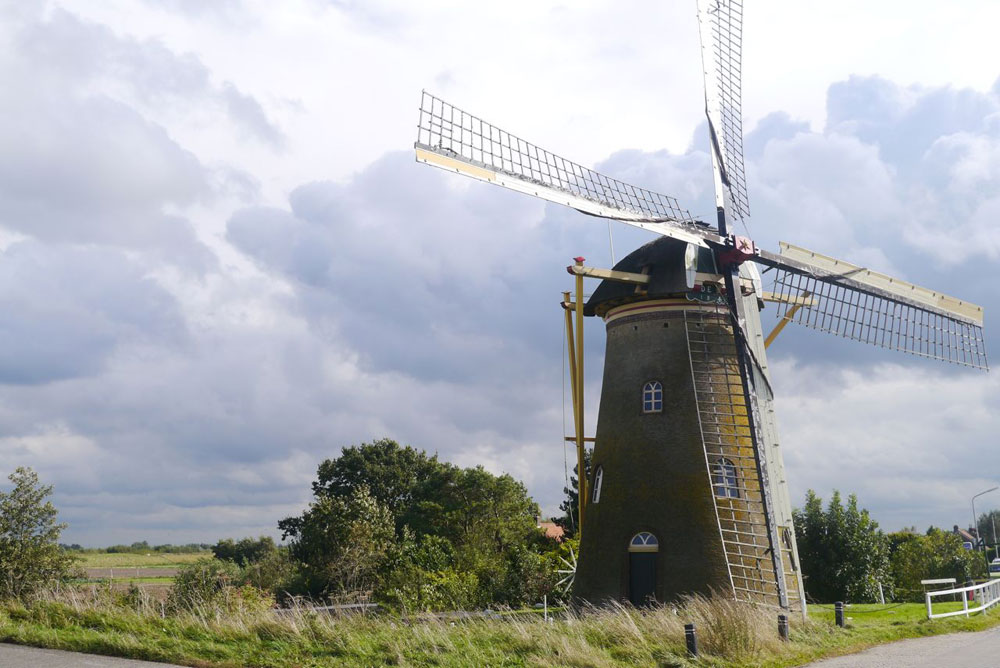 At one point I was riding through a small town and a guy on a scooter pulls up beside me to ask a few questions about my trip. After a brief chat he invites me to his place for a coffee, I was only too happy to accept. A quick ride later we arrive at his house where I met his, surprised looking, wife and two children. We had a good chat about travel and bikes and before leaving Patrick suggested a scenic route to take to Amsterdam.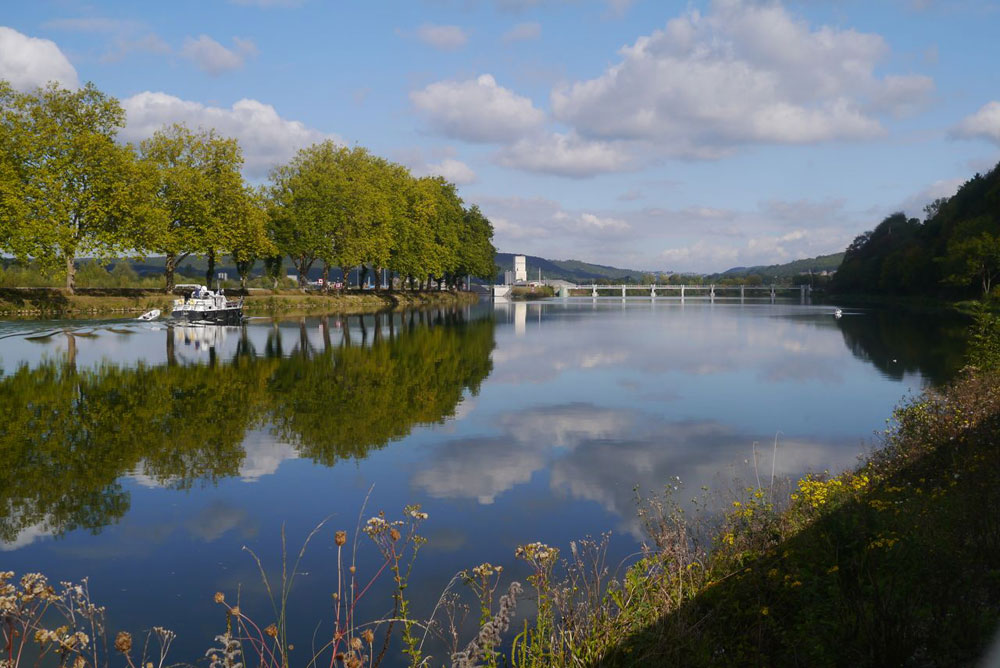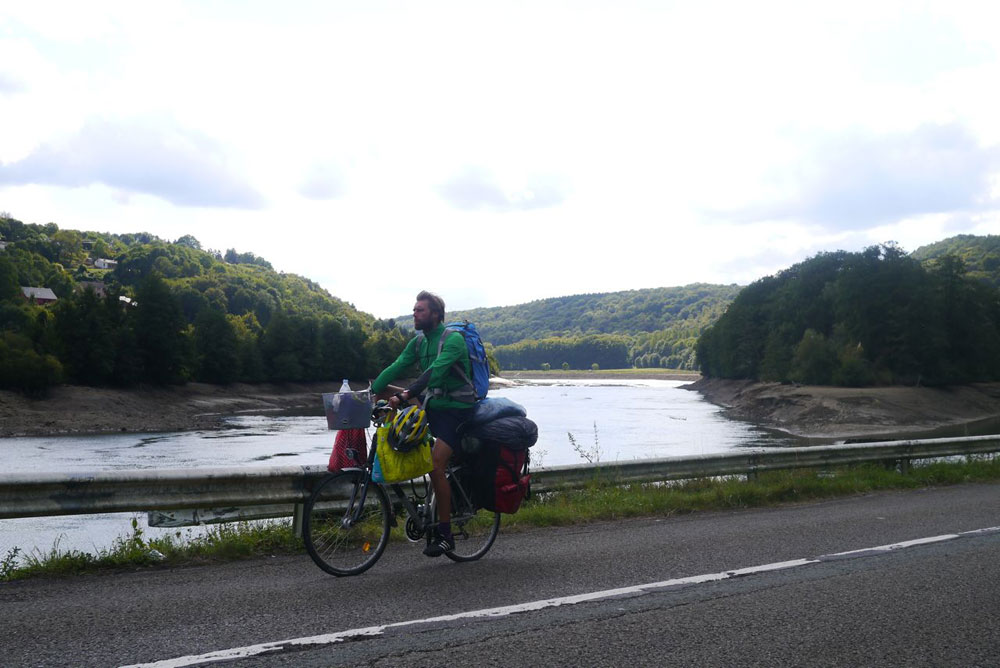 Following Patrick's instructions I found a great little campsite by the canal which had a few farm animals wandering around. As was the case a few times along this trip I was the only person at the campsite while I was there. The next morning I arrived in Amsterdam and after 15 days of riding through France, Belgium and The Netherlands I was greeted by a goat on a log.
I think I'm going to like this place…