The Way of St James is a popular pilgrimage route that sees thousands of people every year walking hundreds of kilometers on their way to Santiago de Compostela in the north west of Spain. There are many different paths that you can take depending on which direction you are coming from. The Camino Francés is the most popular path and travels east to west along the northern region of Spain.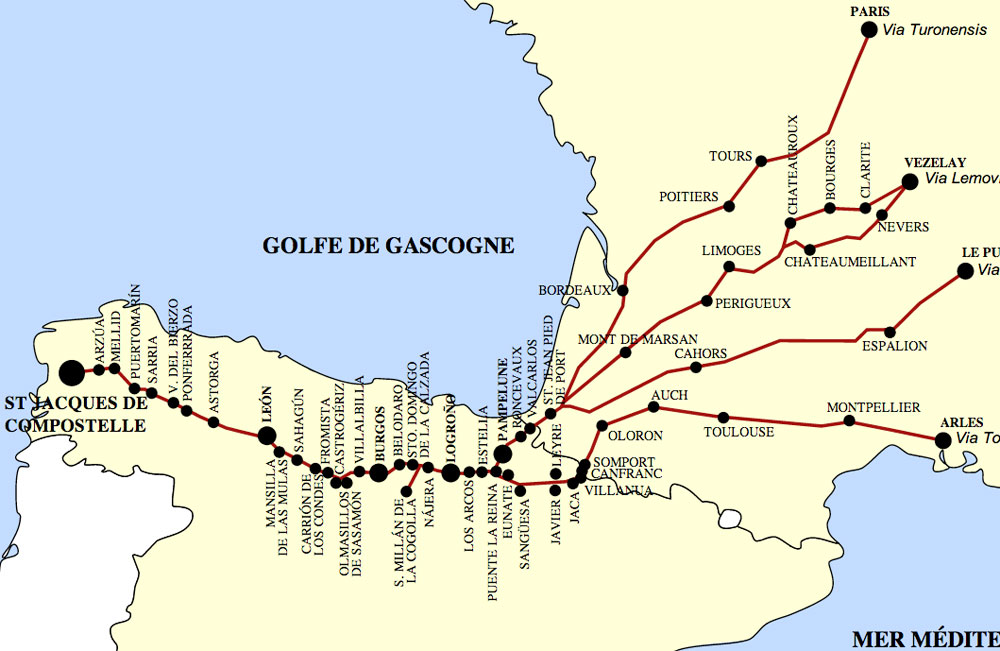 Before starting along the Camino I had no idea what it was going to be like. Unlike most other travellers on the road I hadn't completed any research or even talked to anyone about it in detail. I had already been travelling for months by myself so I didn't think that following the Camino would be much different.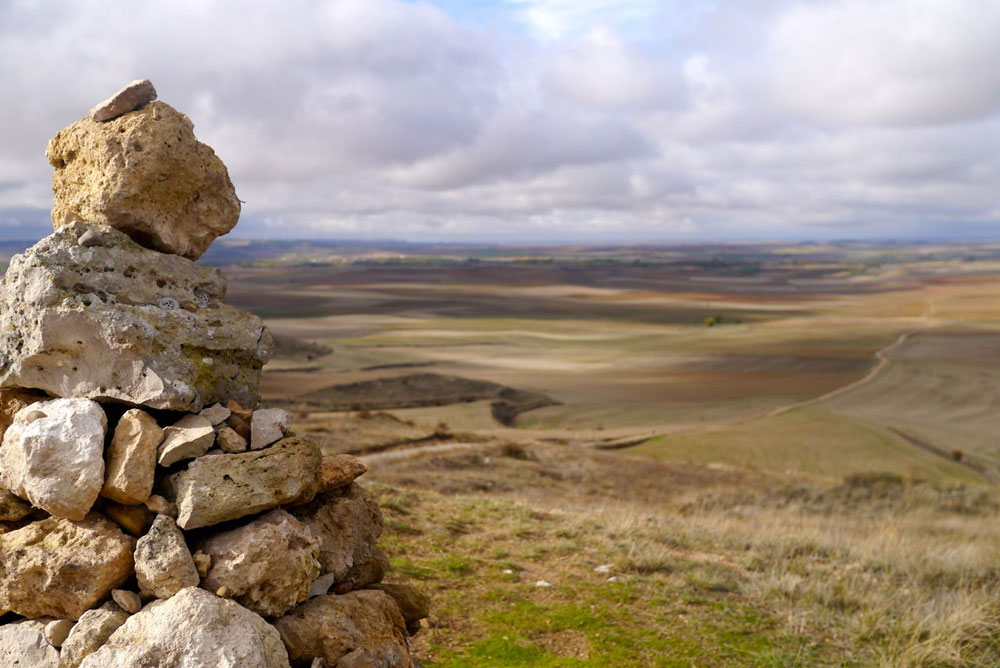 Once I found my way to the Camino in Burgos I was pleasantly surprised that it was well marked out and easy to follow. Through the big towns and cities there were large blue and orange signs that would point you in the right direction. Once outside the cities there were painted yellow arrows to direct you which way to go when you got to an intersection. This meant that I almost never needed to look at my map which makes a big difference and allowed me to enjoy the ride a bit more.
In general I had been camping as I was touring but the accommodation situation changed while on the Camino. Along the Camino there is an abundance of different accommodation available and as it was a bit later in the season everywhere I went had beds available. In particular they have hostels setup especially for pilgrims called Albergues. These are government subsidised hostels that are generally between 5 - 10 Euros for each night. Most of the Albergues also have a place to keep a bike inside which was great.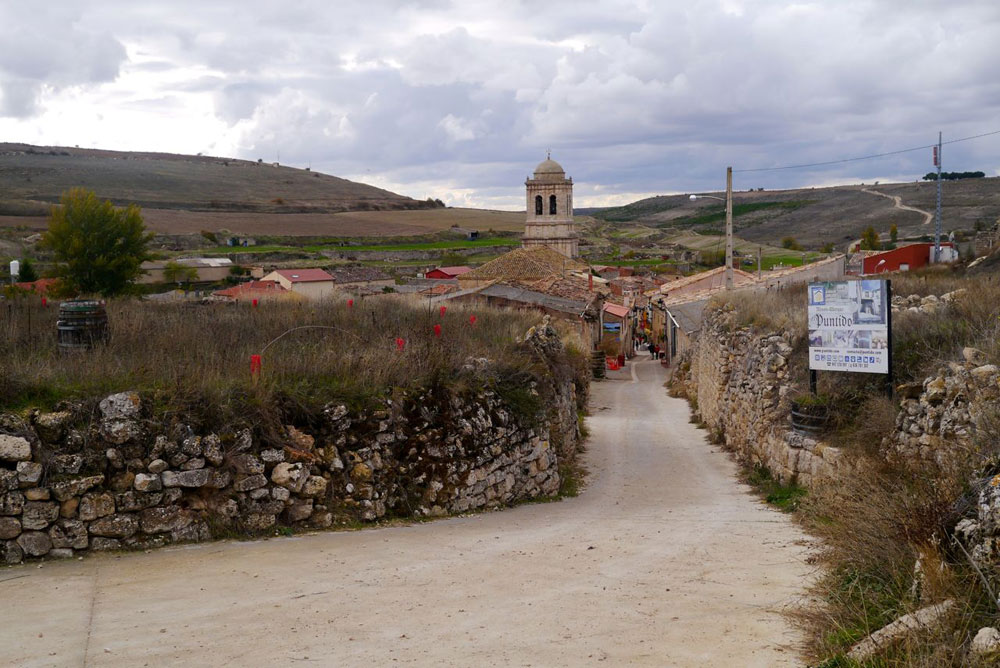 The biggest difference following the Camino was the number of other travellers that I met along the way. As you can imagine, when travelling alone on the bike you can get a bit isolated at times so the extra socialising was a welcomed change. Most nights would be spent swapping travel stories with the hikers and then during the day I would normally chat with someone during lunch. I was told that during the peak of the season in summer there are about 10 times more travellers and finding a place to stay can be tricky at times. It sounded like avoiding the peak season was advisable if possible.
The one thing I learnt while riding the Camino is that it is primarily a walking route and bicycles are second-class citizens on the path. For the most part people walk in groups which means while on the bike you are frequently slowing down to pass them which can get annoying at times, especially in the morning when people are still bunched together. I always tried my best to gently warn people before overtaking them but there were times when they had headphones in, were in conversation or just couldn't hear me and as I passed they would get a bit of a fright. In the evenings I would hear stories of other bike riders who would just fly past the hikers at full speed with no warning and scare the crap out of them, I didn't want to be one of those idiots.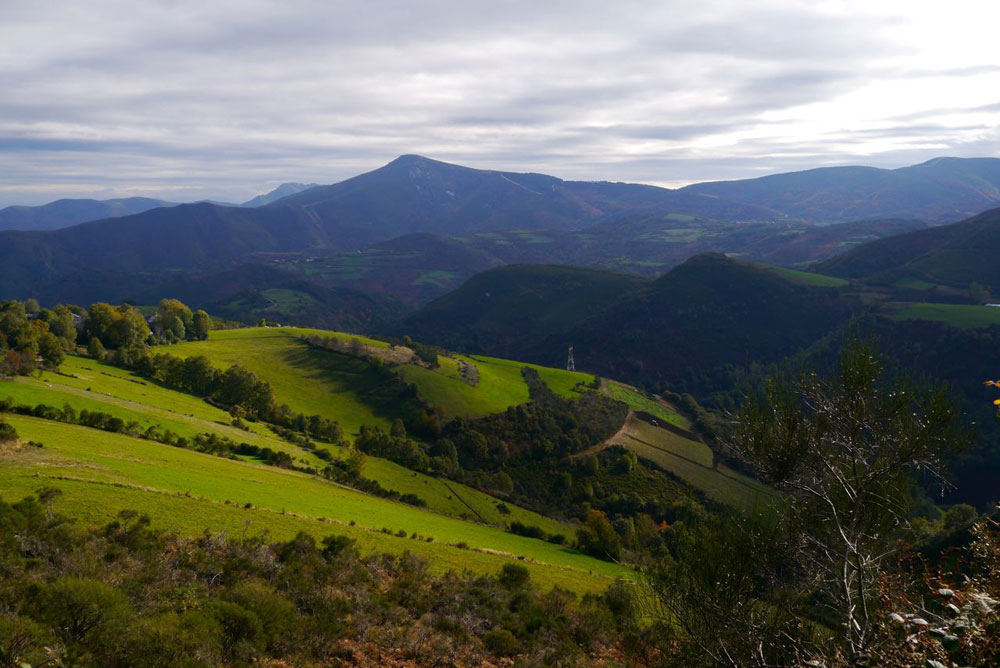 Overall the riding wasn't too difficult, the only tough days were towards the end when I was going up some long steep climbs but as always I took my time and got there in the end. As I got closer to Santiago I found myself sticking to roads more as constantly stopping for hikers was getting annoying and the roads were nice and quiet most of the time. I met some great people while on the Camino but I think if I were to travel along it again I would leave the bike at home and walk with everyone else.