Tim had watched the Tour de France with some friends the year before and said it was a great experience so we decided to do the same this year. Since we were in the middle of our bike tour it only seemed right that we should ride part of the tour to get a feel for the race. We decided to ride the final mountain of stage 14 of the tour and watch the riders cross the finish line.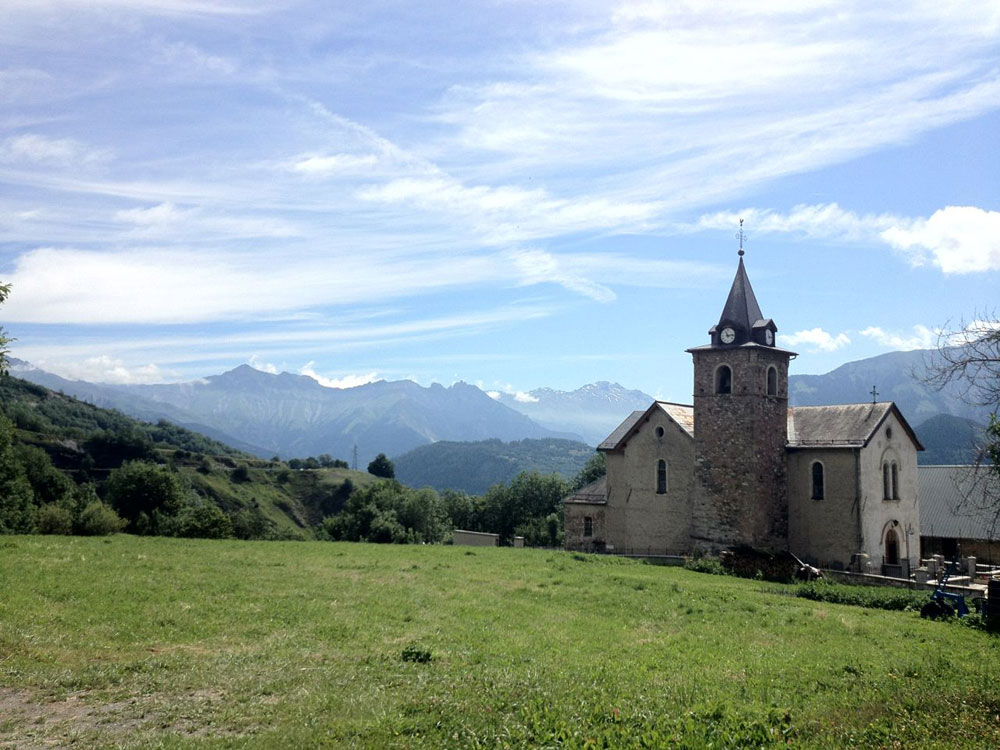 We left our bags at the campsite and we rode 13 km to Saint Jean de Maurienne, where we would start our long uphill ride which would takes us just over 2 hours and see us gain 1400 meters in elevation on a very hot day.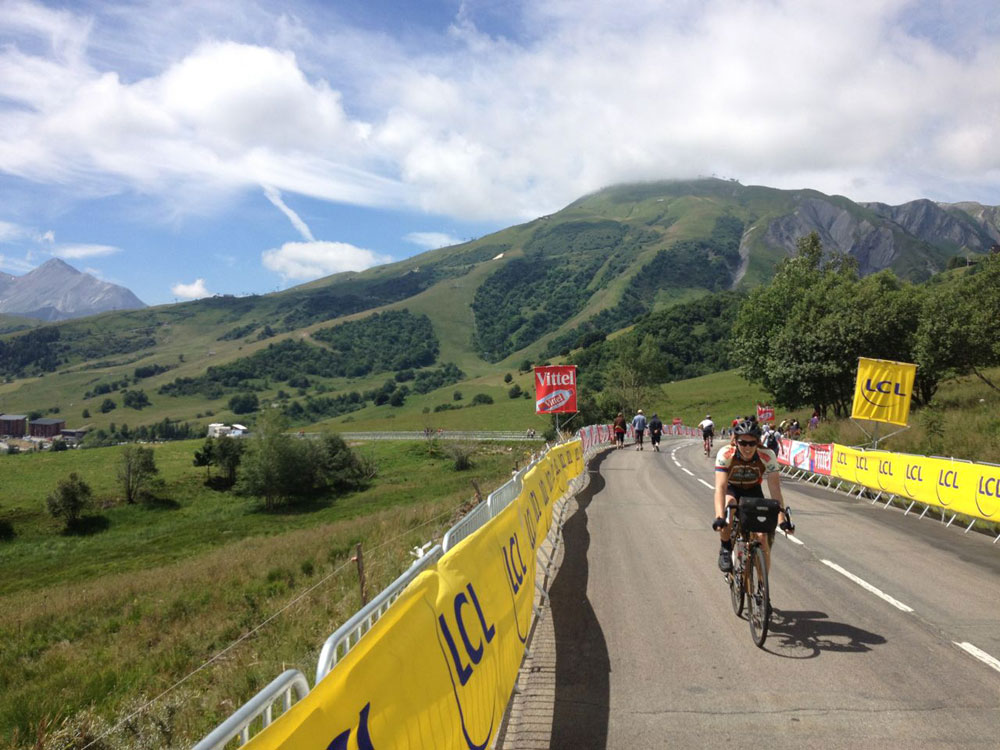 As neither of us are trained riders, we took our time with the difficult climb and often stopped to take photos when the going got particularly tough. Riding that one mountain climb of the Tour de France really gave me a great appreciation for the athletes that ride the race every year.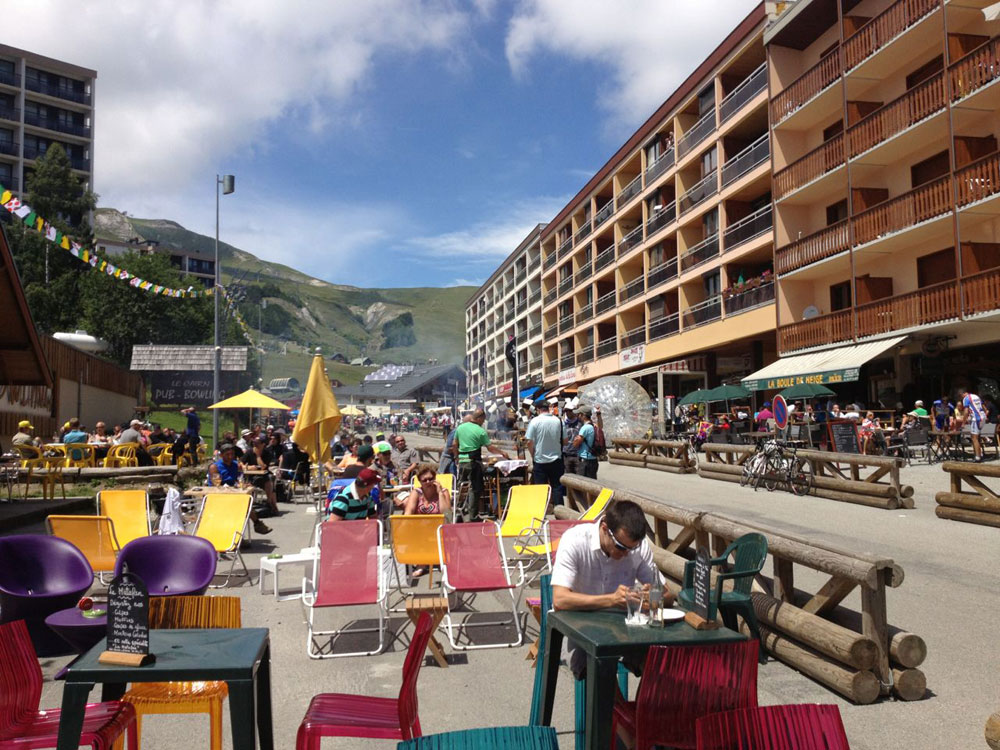 We spent several hours eating, drinking and chatting to other riders near the finish line. The riders eventually came flying by to sounds of a roaring crowd - with Tim and I included. Once it was all over, there was only one thing left to do: ride back down.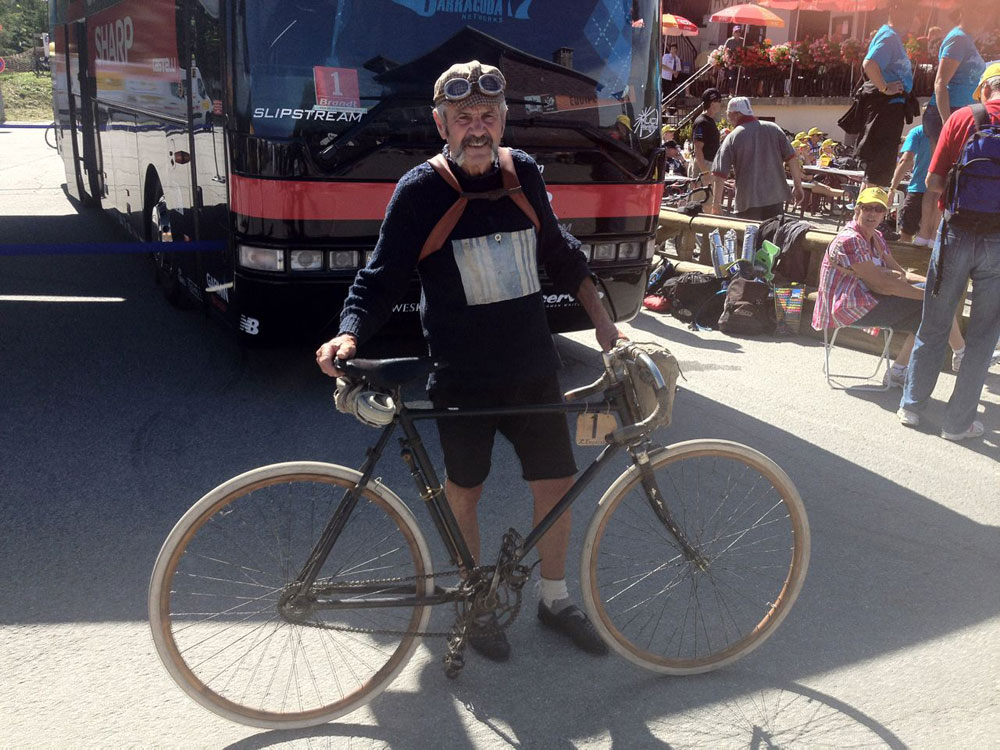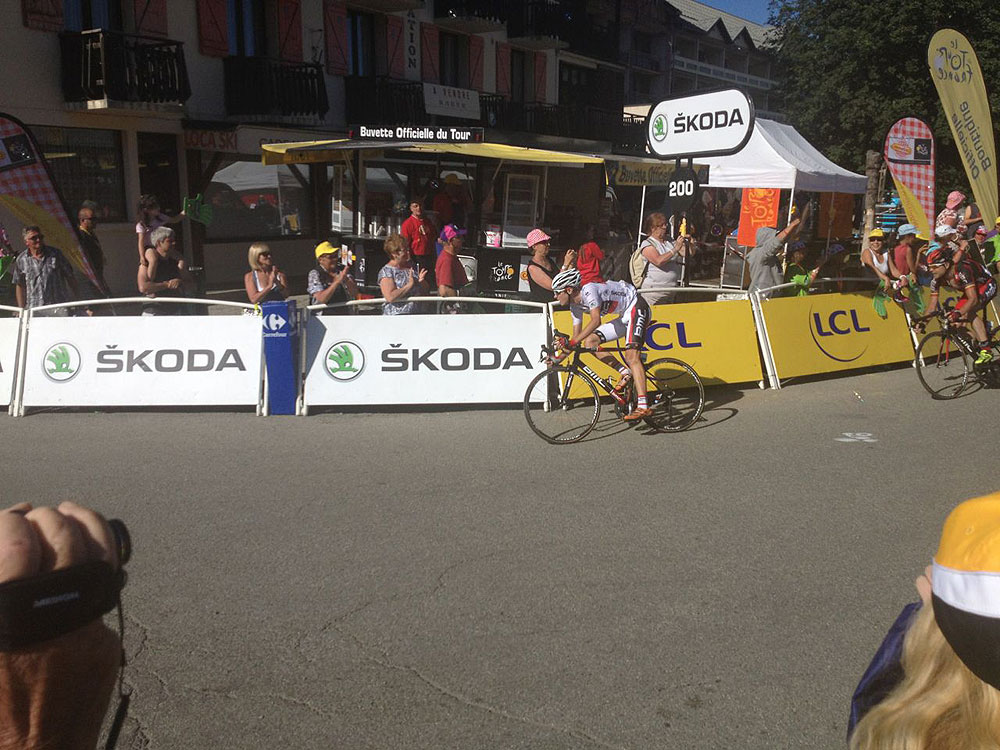 Riding down the twisting roads - through traffic and other riders - was fast, and at times a bit tricky. Near the bottom of the mountain there was a bit of a traffic jam to weave through but once we were back on the road, the excitement of the day made the ride back to camp quite enjoyable.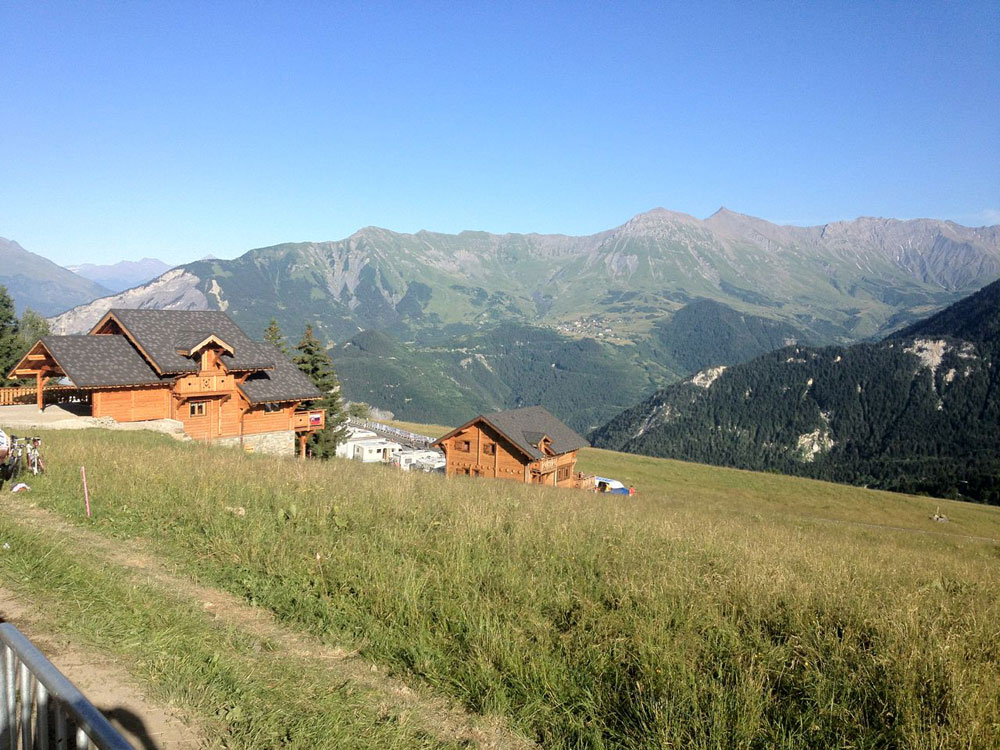 The next day we made our way to the start line to watch the beginning of the next stage. Due to road closures we jumped on a train to Saint Jean de Maurienne and then locked up our bikes, so we could take in the atmosphere of the tour one last time.
We took a stroll up the main road where all the team buses were lined up and watched as riders were interviewed, signed autographs, and went for a warm up ride, before we made our way to the start line. Luckily we found a pretty good spot to watch from - just as the count down began to the start of the stage.
After the start gun fired, there was a bit of drama with an early accident, as one rider hit a bump in the road and fell off. Once all the riders were gone, the French TV reporter managed a very animated discussion about the bump for a good few minutes.
So if you are thinking about watching the tour yourself one day, I can highly recommend choosing a finish line festival and making sure you get there early to really enjoy the event. If you really want the full experience, grab your bike and tackle a mountain.